Reliable data is essential to every real estate transaction. That's why Remine aims to improve data accuracy and quality within its platform in 2021. See below for the next steps Remine will take to ensure this.
In the coming weeks, Remine will deploy a new data corrections team as part of its improved data verification process. When agents report discrepancies in public record data, Remine's team will investigate the issue and make any necessary corrections. The ability for Remine to directly make corrections for a property or a county will significantly improve request turnaround times. If you submit a correction request, Remine will work to resolve it as quickly as possible. Most requests are completed within 3-5 business days.
Remine will also be partnering with Neustar, an industry leader in consumer intelligence, to improve data within the platform. Agents will soon see this reflected in the contact information displayed in the Associated People section of the Property Details page. This new data source will provide agents with access to more accurate and quality data.
Learn More
Learn more about Remine data improvements and how to leverage its data by attending a Data 101 with Remine webinar.
You can also find more information on the Remine blog.
Listings under contract in MRED's marketplace continued to outperform numbers from previous years, extending a run of year-over-year increases that goes back to May of 2020. This leading indicator reflected a 39% increase over the same time last year. This trend continued even as other indicators dipped on a weekly basis, including new and closed listings.
Get the full picture in our Weekly Market Snapshot.
The market is moving quickly in the first weeks of 2021, as evidenced by a notable jump in listings under contract. The market saw a 32% week-over-week increase and a 37% year-over-year jump in listings under contract during the second full week of January. 
Median prices across MRED's network showed substantial gains in the first full week of January, soaring more than $40,000 over median prices for the same time last year. The increase coincides with historically low inventory numbers.
The start of the new year saw a 45% week-over-week increase in new listings across MRED's market. The weekly rebound fell 15% short of the previous year's numbers during the same period, although open houses nearly doubled week-over-week, signaling a potential strong start to the year. Learn more in MRED's Weekly Market Snapshot.
The final results of MRED's Board of Managers elections were completed Dec. 15, with one incumbent member returning and four new members joining the Board.
MRED's Preferred Unit Owners (PUOs) have the opportunity to nominate candidates to serve on MRED's Board. The members of one of three categories (based on annual transaction count) may vote on the nominees in their respective category. Additionally, two Board seats are reserved for REALTOR® association executives.
The following people were elected to the Board:
Category One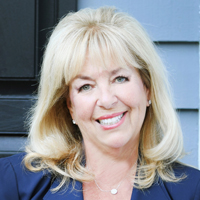 Fran Broude – Compass
Broude is senior managing director for Compass Midwest and has more than 20 years of senior leadership experience with residential real estate sales teams. Re-elected for this year, she's served a total of nine years on MRED's Board of Managers. Broude served as senior vice president of strategic initiatives for Coldwell Banker/NRT and was president/COO of the local operating company for Coldwell Banker Residential Brokerage/NRT.
Category Two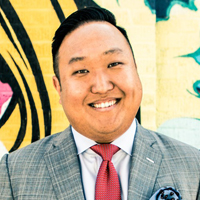 Tommy Choi – Keller Williams ONEChicago
Choi co-founded the Weinberg Choi Residential team in 2007 and served as the 135th president of the Chicago Association of REALTORS®. He has held numerous committee positions with Illinois REALTORS® and was the chair of the National Association of REALTORS® YPN Advisory Board. In 2021, he will serve as NAR's vice president of association affairs.
Category Three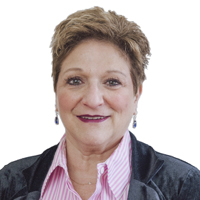 Debbie Hymen – Real Deb Realty
Hymen has more than 20 years of real estate experience and is the designated managing broker of Real Deb Realty. Hymen has been active with MRED as a Preferred Unit Owner and opened Real Deb Realty in 2018. Hymen began working with MRED as part of the Compliance User Team in 2007 to help shape the MLS' policies.
Pradeep Shukla – RE/MAX Renaissance
Shukla began his career in real estate in 2001 and has been a managing broker at RE/MAX Renaissance since 2013. He has served as National Association of REALTORS® director and has been on numerous committees for Illinois REALTORS®. Shukla is a past president of the Mainstreet Organization of REALTORS®.


Also beginning their terms in January are two REALTOR® association executives. Jim Haisler, CEO of Heartland Realtor® Organization, and HomeTown Association of REALTORS® Association Executive Heather Wiedrich, will serve on the 2021 Board. Haisler is chair of MLSNI, MRED's parent organization. Weidrich replaces Chris Studebaker, CEO of REALTOR® Association of the Fox Valley, who finished his term.
Others serving on the Board are: Chad Gilbert, RE/MAX Suburban; Drussy Hernandez, Fulton Grace Realty; Jeff Gregory, Realty Executives Success; Luigui Corral, RE/MAX American Dream; Lynn Madison, Lynn Madison Realtor®; Molly Ryan, Berkshire Hathaway HomeServices Chicago; Royal Hartwig, The Royal Family Real Estate; Sue Miller, Coldwell Banker The Real Estate Group; Sue Wiskowski-Fair, Realty Executives Premier.
The Board selected its executive committee at the January Board meeting:
Chair: Jeff Gregory
Vice chair: Lynn Madison
Secretary: Molly Ryan
Treasurer: Sue Wiskowski-Fair
Art Carter of California Regional Multiple Listing Service will continue to serve as Board strategic manager in 2021. Strategic Manager Jeremy Crawford of First Multiple Listing Service in Atlanta has completed his term on the Board. The Board named Northwest MLS President/CEO Tom Hurdelbrink as the second strategic manager for 2021 at its January meeting.
MRED would like to thank the Board's outgoing members for their service. In addition to Studebaker and Crawford, they are:
Al Rossell of the Jack Carpenter Organization
Michael Emery of Corcoran Urban Real Estate
Paul Wells of RE/MAX of Barrington. Wells served as MRED Board chair in 2020.
Click here to learn more about MRED Preferred Unit Ownership.